FY 2019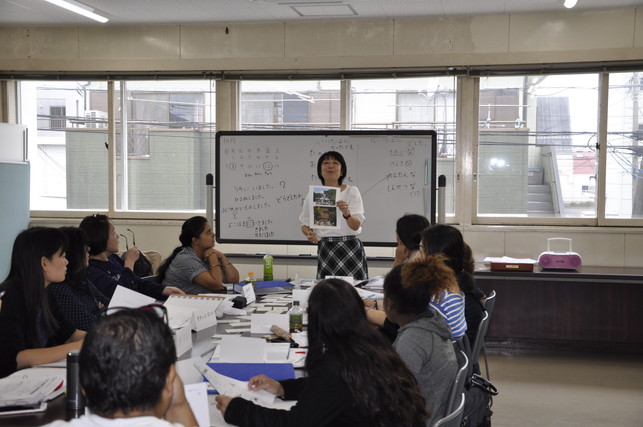 Yamato International Association will be holding a Japanese language class for persons wanting to improve their Japanese conversation skills.
Nursery service is available for mothers with baby / child wanting to participate in this class. Participants will study daily phrases, as well as Japanese grammar and kanji. If interested, apply with the Yamato International Association.
Dates
【Ⅰ】May 17 – July 19, 2019
【Ⅱ】October 4 – December 6, 2019
every Friday 10:00-12:00 (10 lessons)
Location
2F Meeting Room, Yamato International Association.
Target
15 participants who can speak Japanese a little and read /write Japanese hiragana and katakana.
Fee
2,500 yen for 10 times. (Reservation for nursery care service is required in advance. You must pay 100 yen for each baby /child each time.)
Application
Applicants need to apply. Please apply to the International Association office by phone, email, or in person.
Classes
Nursery service
会場地図
〒242-0018 神奈川県大和市深見西1-3-17